Description
Session Completed
In Association with Institutions Innovation Council, SNS College of Engineering, Coimbatore.
E-mobility is an abbreviation of electro mobility and is a general term used to describe the principles and concepts of utilising electric powered technologies. E-mobility moves away from existing carbon-emitting fossil fuels using energy from electrical power sources through external charging capability. Main drivers for e-mobility includes Environmental friendliness and targets, Legislative compliance, Reduced costs, Regulatory and standards compliance, Switch from fossil fuels.
Speaker's Details: 
Mr. P. Arjunraj
M.E,M.B.A,CVS,C.Eng,MIE,(Ph.D)

Technical, Innovation and VAVE Consultant
Education Committee Member in Miles Value Foundation, USA South Zone Council Member, Indian Value Engineering Society, India Technical Committee Member in Imperial Society of Innovative Engineers, India
P.Arjunraj completed B.E Mechanical Engineering and Specialization Master of Engineering in Automobile from Anna University Chennai. He holds an M.B.A degree from Madras University specialized in Operations Management. He is a Certified Value Specialist (CVS) which is the highest level of certification in the field of Value Engineering certified by Society of American Value Engineering. He is currently pursuing his Ph.D in B S Abdur Rahman University specialized in Internal Combustion Engines.
He had published 7 Research papers in internationals journals, Presented 12 Research papers in international conferences and 8 Research papers in national conferences.
P.Arjunraj is the resource person for many different Workshops, Training program, Seminar and Guest Lectures in different companies, R&D institutions, Academic Institutions related to Value Engineering, Operation Research, TQM, Manufacturing Technologies, Emission Control Technologies, Electric Vehicle Technologies, Quality, Automotive Engines, Automotive Transmission, Various Automotive Components, Mechanical Product Design, Management Subjects etc. He is also the Motivational Speaker to the students and Faculties in Various Engineering Colleges and different Business Schools.
P.Arjunraj have Worked in BEML LIMITED in Service and Validation Department. Worked in MAHINDRA AND MAHINDRA LIMITED in Engines-R&D. Worked in PSA Groupe Motors in Powertrain Research & Development Department.
P.ARJUNRAJ AWARDS AND RECOGNITION
Recipient of Gold Medal Award 2015 and 2019 by Indian Value Engineering Society for the outstanding contribution related to Value Analysis and Value Engineering in Industry.

Awarded Miles Value Foundation Paper of the Year 2016 by Society of American Value Engineering.

Youngest Indian to become Certified Value Specialist, highest level of certification in the field of value engineering certified by SAVE International, USA in June 2018.

Youngest Indian to get the License during March 2020 from SAVE International, USA to conduct Value Engineering Workshop and Certification in any companies and institutions.

Management Committee Member in Society of Automotive Engineers SAE India Southern Section, Hosur Division from December 2018 to December 2019
Program outcomes
---
Requirements
Mobile/Laptop/Tablet with good internet connectivity
Interested in Electric Vehicles
About instructor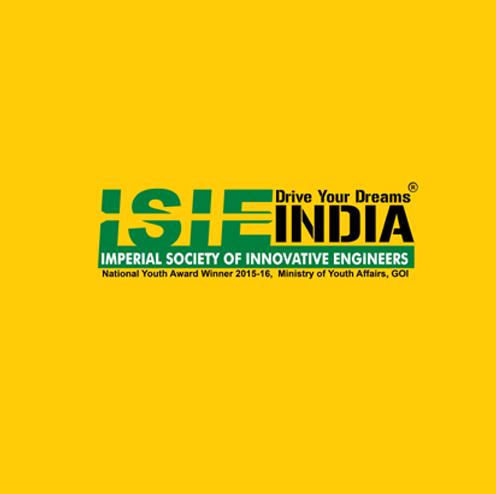 Name : ISIEINDIA E-LEARNING
Reviews : 226 Reviews
Student : 4091 Students
Courses : 106 Courses
Reviews
--- Geoffrey B - Wed, 18-Nov-2020
Latest courses
Get latest 10 course.
---